Accessorizing a better tomorrow.
Better for the planet. Better for the people. Better for the products.
Our Impact
We're helping to build a circular and inclusive value chain. How do we do this? By inspiring people through the brands we partner with to make choices that create more smiles for them and the planet.
Love products. Love the planet.
Partnering with brands that support sustainable

practices








Ocean Shipping
We're committed to responsible shipping from all our suppliers and distribution centers, which means opting for the most eco-friendly methods that align with our sustainable goals.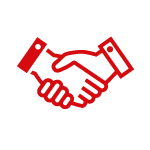 Eliminating

Waste
All the brands we work with are utilizing product packages that are in far smaller and more compact boxes, eliminating excess packaging on our end and waste on your end.
People dedicated to people.
Supporting our most valuable assets.
Our vision is simple and clear: to be a best-in-class employer, supplier, and partner by delivering innovative products and experiences for everyone. Our focus on diversity, equity and inclusion creates a stronger and more collaborative cultural environment for both those we employ and those we work with.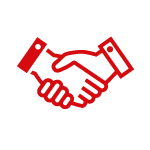 Better has no end
.
We're

proud of our progress so far, and

we're

actively working to continue our sustainability journey

.

And with this we bring a promise with a plan.
Striving

for

zero waste

in

our

operations

.

Partnering with suppliers dedicated to

sustainable practices

.

Inspiring our workforce with a

diverse talent pipeline

.
Advancing

racial equity

and

supplier diversity.

Continuing to be transparent in telling our story!