Join us!
View our open positions below and submit your resume via the form.
Your Alphacomm career starts here
alpha (n): Someone with a strong sense of determination. A strong ambition and desire to succeed.
This definition 100% embodies our Alphacomm team. We're a team of passionate individuals that know how to hustle. And after we hustle, we know how to have fun. That's why it's so much more than a job at Alphacomm. You can expect to have co-workers become friends. Managers become mentors. Leadership take an interest in your growth.
We believe in supporting each other and in turn, supporting our customers. If this gets your attention, keep reading (we're about to get to the really good stuff).
A few other perks of working for Alphacomm…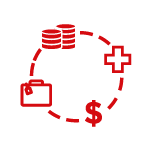 Competitive salaries
401K with generous company match
Medical, Dental, Vision insurance
Generous PTO

Flexible hours and remote working options
Company sponsored events several times a year
Free company swag
Discover your next role.
There are jobs – and then there are careers. We're looking for talented minds to help us reshape the wireless accessories landscape and make products that reach millions all over the world.
Our current open positions